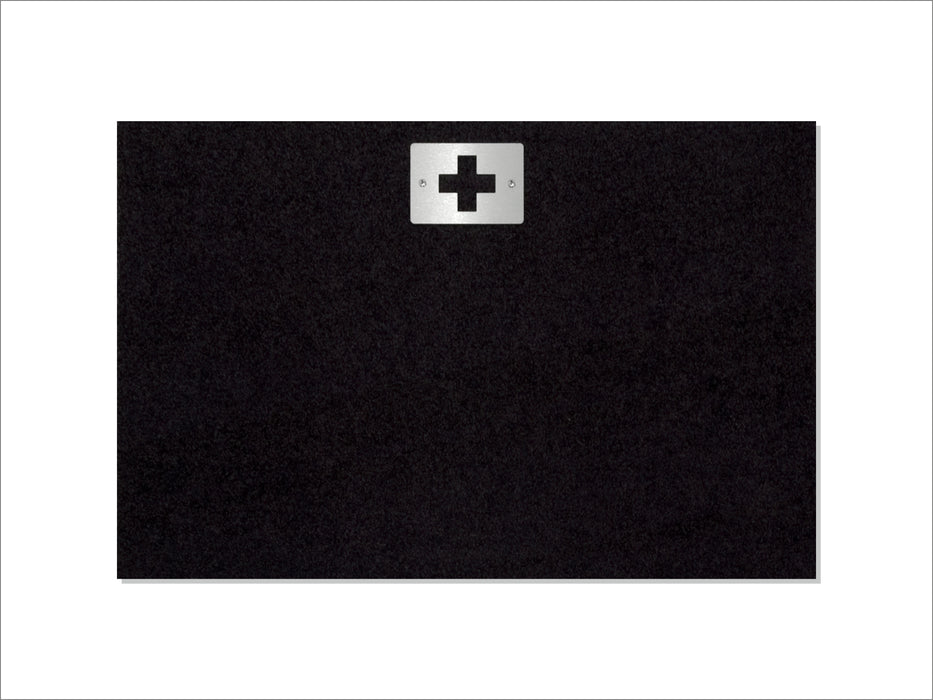 swiss
Save

€-76,00
Including value added tax
Grüezi! A greeting in the Swiss way.
The doormat swiss has the appearance of a high-quality carpet and masters its task brilliantly to keep dirt and moisture away from the entrance area. The firm PVC back keeps moisture away from below and ensures that the doormat lies well on even surfaces without slipping or becoming wavy.
Swiss has a stainless steel element. The Swiss Cross is laser-cutted from the 2 mm thick material.
Swiss is available in 2 sizes.
swiss
- consists of a stainless steel element
- the element can be screwed off for cleaning in the washing machine
All other product features as with our bestseller bravo:
- only 7 to 9 mm thick
- very good absorption capacity for dirt and moisture
- densely woven fiber structure
- UV-resistant polyamide fibers
- durable and non-slip PVC back
- top layer: 100% polyamide
- machine washable at 30° C
- dryer suitable
- applicable for underfloor heating
- has the appearance of a carpet
Design classics: Produced since 2006
Design: Peter Keilbach
Made in Germany, manufactured in Baden-Württemberg