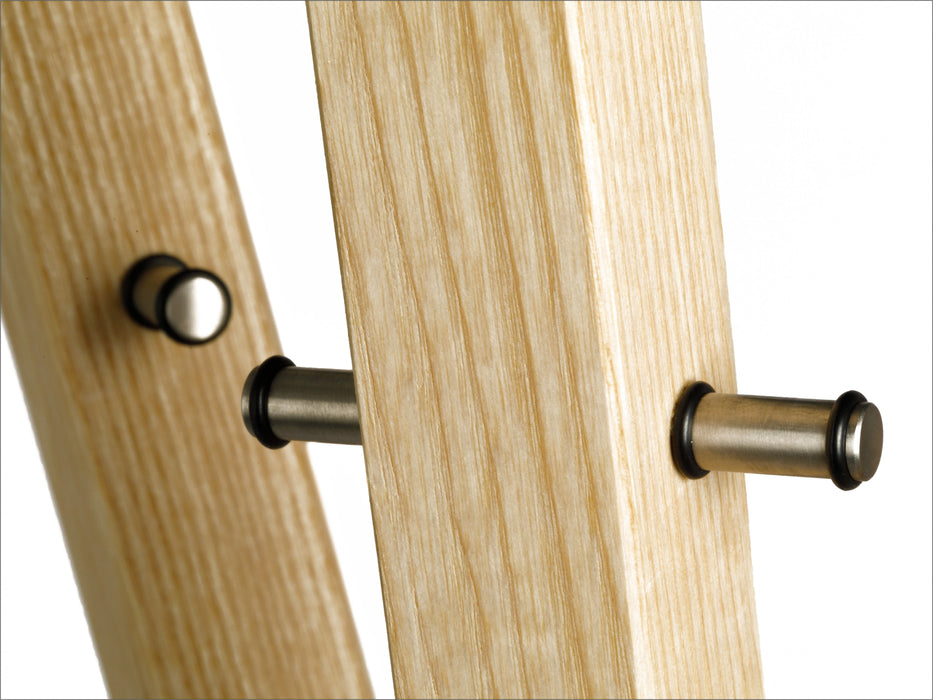 marilyn
Save

€-569,00
Including value added tax
Marilyn, and her family!
Marilyn has the charisma of a diva, but in handling it is completely uncomplicated. No tools are needed to assemble it, just slide the upper stainless steel ring into the middle. The result is a beautiful waist made of wood and stainless steel with numerous hanging options.

Due to its extreme robustness and load capacity, marilyn is ideally suited for public areas.

All models are available in 4 finishes:
Oiled ash, oiled oak, oiled walnut, white glazed ash


mia, 3 sticks, Ø 48 cm, height 162 cm
mary, 5 sticks Ø 55 cm, height 162 cm
marilyn, 8 sticks, Ø 60 cm, height 162 cm
mrs.marilyn, 15 sticks, Ø 90 cm, height 155 cm
Award:
German Design Award: Winner 2018
Design classic: Produced since 2013
Design: Peter Keilbach
Made in Germany, manufactured in Baden-Württemberg