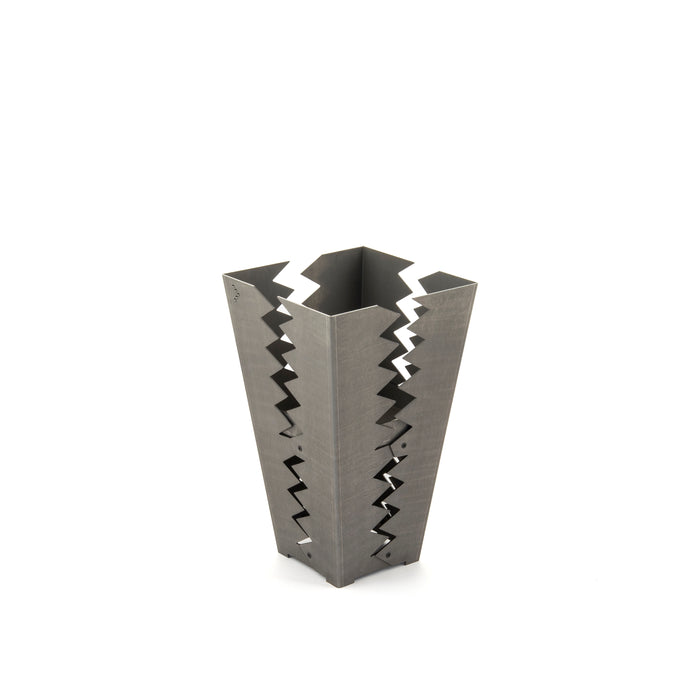 flash
Save

€-259,00
Including value added tax
Struck by lightning!
We manufacture our fireplaces and fire bowls from 3 mm thick weatherproof steel (similar to Corten steel). Like art objects, they can stand outside all year long, as the weather conditions create an individual and unique rust-like look on the initially steel-grey surface.
Due to the use of high-quality metal sheets, high material thicknesses and careful workmanship, there is no deformation when lighting our fireplaces.
Our fireplaces are fully assembled and ready for immediate use.
When a campfire burns down, soot and ash are produced. When barbecuing on an open fire or in combination with the cooking grate (accessory), grease splashes appear on the fireplace. This is inevitable. The demand to clean a fireplace after use is contrary to the original way of handling fire. For this reason, we use weatherproof steel sheet that oxidises over time and adds character and uniqueness to the appearance of the fireplace.
There is no cooking grate for this fireplace, but of course you can grill campfire bread or sausages on a stick.
flash
Bright, weatherproof steel (the rust patina develops over time). Traces of rust may appear at the installation location. The bowl with embers can be removed for cleaning purposes.
36 x 36 x 60 cm, material thickness 3 mm, weight: 21 kg.
Design: Peter Keilbach

Made in Germany, manufactured in Baden-Württemberg