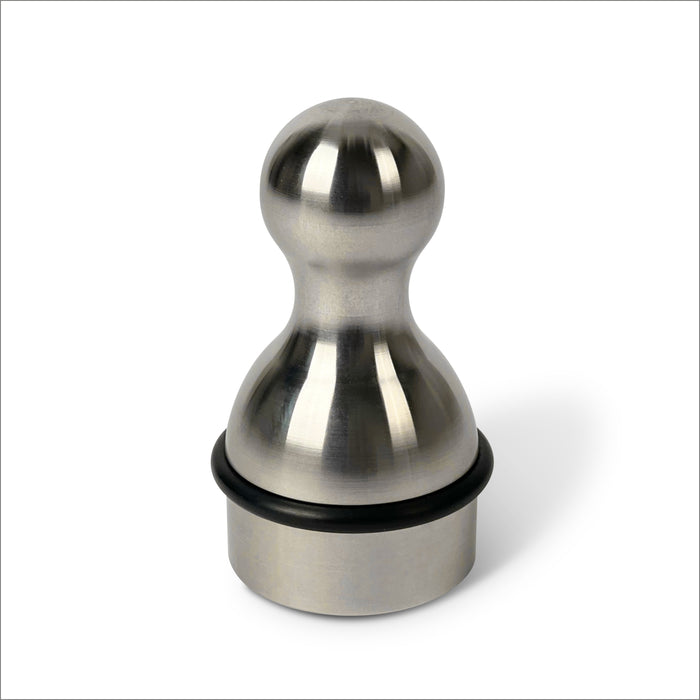 nemo
Save

€-119,00
Including value added tax
The unmistakable nemo!
Nemo (Latin: nobody) remains discreetly in the background and yet fulfills an important task – reliably keeping the doors open.
Thanks to a rubber base, the doorstop always stays on its spot. Should it be needed somewhere else, the pin man can be easily grabbed and repositioned. The thick rubber ring around its belly prudently protects the doors from damage.
nemo
Powder-coated aluminium, rubber,
Ø 9 cm, height 15 cm, weight 1,8 kg
Design classics: Produced since 2011
Design: Peter Keilbach
Made in Germany, manufactured in Baden-Württemberg